Web Design
We're passionate about Web Design and all aspects of developing websites at Fleet Web Design. We have over 10 years of experience in the online world and simply love what we do.
Our goal is to make it easy for anyone to have an online presence through our web design and development services.
Having a great looking website should be possible for all. Clean and professional is our moto.
Web Design & Development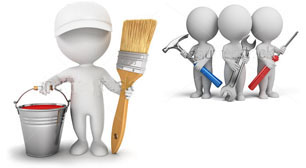 The term Web Design is a very broad one, and usually covers many different areas of work.
Graphical design
Interface and usability design
Building and developing
Search Engine Optimisation (SEO)
At Fleet Web Design we are very precise about what web design means for us, and that's the basic design of your website. We deal with the other items in the list separately and give them the full time and attention they need.
Designing Your Website
We will discuss your vision of your new website so we have a good understanding of the website design to aim for. During a couple of rounds of mock-ups and modifications, we will be ready to start building your website from the web design we've all agreed on.
During this time, and through your requirements, we may bring in our graphical design team to create a truly unique presentation of your company. This type of design is usually employed by businesses in the creative industry, and isn't suitable for all businesses, but don't worry, we'll talk you through the whole process at every step of the way.
No matter which apoproach we take, you can be sure of a truly professional and clean web design, to advertise your business and give that all important first impression.
Website Development
Following on from the web design stage of the process, we will begin to build your website. We will provide you with access to a special private preview area, so you can see how your site is coming along. This is a good time to tell us about any modifications you'd like, rather than waiting until the website is finished.

We adhere to all industry standards in web design to ensure your website is built to display correctly across all major Internet browsers, such as Internet Explorer, FireFox, Google Chrome, Opera, and Safari. Our attention-to-detail is one of our many key traits that allow us to easily stand out from the competition.
In addition to simply putting your designed website online, you may also want some common features that are seen on many websites today. All our features are developed for each website individually. Common features include a contact page, which will send you an email when someone fills in the form. We can also include social-networking tools such as a Twitter feed and Facebook pod on any page, in addition to the commonly seen Facebook "like" buttons.
To discuss your website requirements and ideas, please talk to us today.
Website Hosting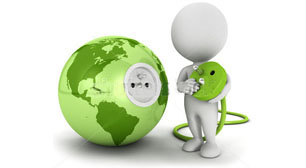 Once we've built your website, it needs to be hosted on a server so it is accessible on the Internet. There are 3 approaches to web hosting:
Shared Hosting
Managed Hosting
Dedicated Servers
You can read more about our Web Hosting services by following the link on the top menu.