Web Hosting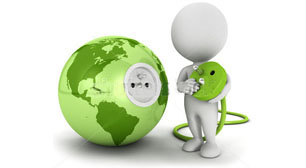 Once a website has been designed and developed, it needs a home on the Internet so other people can visit it. This setup is known as Web Hosting, where a website is hosted on a server somewhere.
What is Web Hosting?
There are various types of web hosting that websites use on the Internet, these vary in speed, space, and usage limits, including any support you can expect from the web hosting provider.
Some web hosting also requires in-depth technical knowledge. They typically vary according to the type of website being hosted.
At the top-end of the scale, are Dedicated Servers, requiring vast knowledge in server and system administration. The owner is responsible for all system setup and security.
At Fleet Web Design we run several dedicated servers and maintain them ourselves 24/7.
A step below a Dedicated Server, and without requiring the technical knowledge, comes Managed Hosting. This type of web hosting is for important websites, such as company websites and online shops.
At the bottom of the spectrum comes Shared Hosting, used for small un-important websites, which are usually share a server with approximately 10,000 other websites. If you don't mind your website going slow or even offline completely, and don't want any support when things go wrong, then Shared Hosting is for you. It is the cheapest of the 3, useful for websites about cats, etc.
Managed Hosting
Due to the importance of the websites being hosted, Managed Hosting comes with 24/7 support, monitoring and maintenance. Unlimited usage of resources, and support regarding anything technical.
At Fleet Web Design we pride ourselves on our managed hosting service. We are available 24/7 to deal with any web hosting issues you may have, these are few and far between, but it's good to know we're here if you need us.
As part of our Managed Hosting service, we also offer unlimited technical support, on any topic you can think of. If you have a question about your office computer, or an email you received that sounds a bit dodgy, we're here to deal with it all for you.
Shared Hosting
If you want the cheap hosting, we can configure your site to use shared hosting. Your website will share space with over 10,000 other websites, and support is minimal.
We don't feel any website should use this type of web hosting - if another website on that same server gets busy or attacked, it affects every other website on that web host.
Dedicated Servers
We manage many Dedicated Servers which makes up our platform. It takes years of experience to be able to manage these servers, and is certainly not for the faint-hearted.
Online Marketing & Search Engine Optimisation (SEO)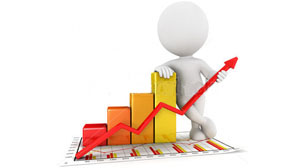 Once your website is designed, built, and your web hosting is setup, we can then help to drive more traffic to it.
Our Online Marketing and Search Engine Optimisation (SEO) techniques have been tried and tested over many years, this is one area we are proud to excel in.
You can read more about our Online Marketing services by following the link on the top menu.