P J Edwards UK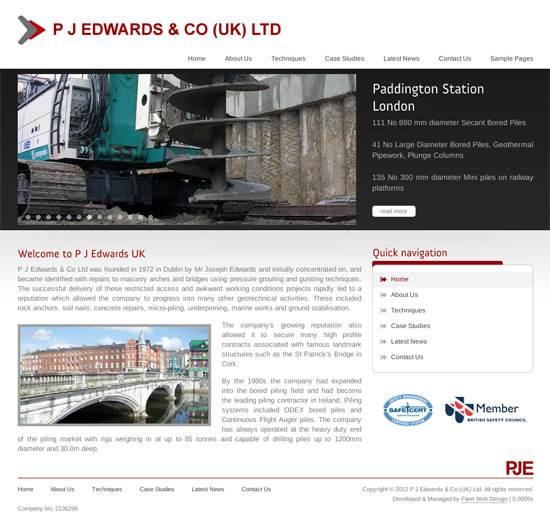 Web Design & Development
With the launch of a UK office for P J Edwards, a separate website was needed to work independently.
The main aim of the website was to show prospective clients the work P J Edwards specialised in, along with case-studies of previous jobs. The final sections presented were as follows.
About Us - A brief history of the company.
Techniques - A look into the specialities of the company.
Case Studies - An ever-growing section detailing previous jobs.
Latest News - A collection of news articles from online and print.
Contact Us - An online contact form with address and location details.
Managed Hosting
P J Edwards decided to host their website with us which lets them concentrate on their day-to-day business without having to worry about their website. All our managed hosting accounts are monitored every minute of every day.
Clients also benefit from our 24-hour support service, able to come to us with any questions, whether it's about their website or just a general query.
Visit Website
Another Project