Simon Jones Solicitor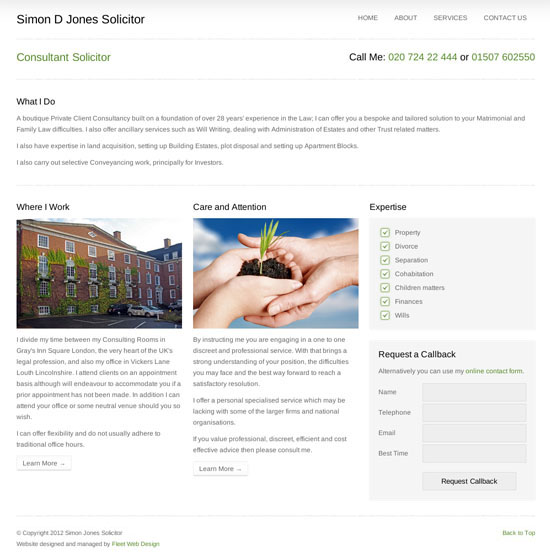 Web Design & Development
Simon Jones was looking for a clean and professional website to represent the consultant solicitor. We chose to keep the website colours as close to white as possible, and allow a scattering of images to add splashes of colour to the pages.
Managed Hosting
This website benefits from our managed hosting service. The website is monitored every minute of every day, if any issues do occur, they would be dealt with before the client even knows about it. Although with our resilient servers this never happens anyway.
As part of our managed hosting service, clients also receive our 24/7 support and advice service, available to ask us any questions or talk to us about any concerns. We regularly give advice on suspicious emails that our clients receive, regarding hosting or websites issues, 99% of which are spam.
Visit Website
Another Project